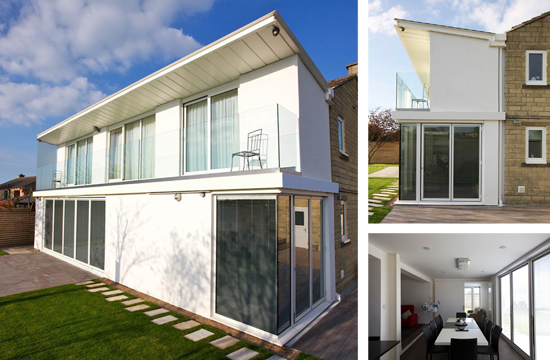 a large extension over the rear of an existing house providing an open plan kitchen and dining area, sun room and enlarged bedrooms above.
the existing house is completely refurbished and restyled to provide a greater sense of light and openness to the rooms.
a new porch links the style of the rear sections of the house with the existing front elevation.
the new building forms a contrast to the existing masonry house. a steel frame allows large windows to be created so that the ground floor rooms can flow out into the garden.
a butterfly roof lifts up above the first floor rooms to open up views to the fields beyond.