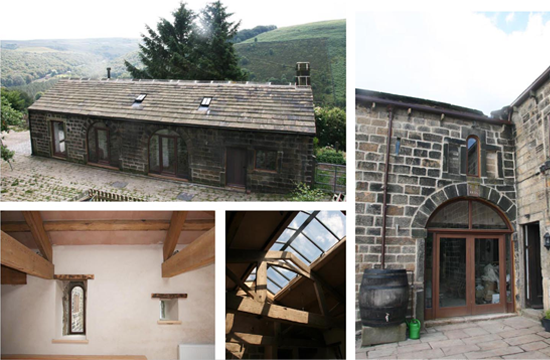 conversion of the existing grade two listed barn and cart shed into a facility for groups of up to 16 people, for the provision of
courses regarding the environment and self development.
residential provision for four in en suite double rooms and six in a shared bedroom.
natural and ecological building products will be used: new structure fabricated from timber from sustainable resources; hempcrete used to insulate the building fabric; reclaimed stone used for all external fabric repairs.
a sustainable approach to energy and natural resources will be implemented: composting toilets and an ecological soil water drainage system; grey water harvesting; water supply from natural spring and bore hole; photo voltaic and solar thermal panels and a biomass heating system using timber from trees growing on the property.