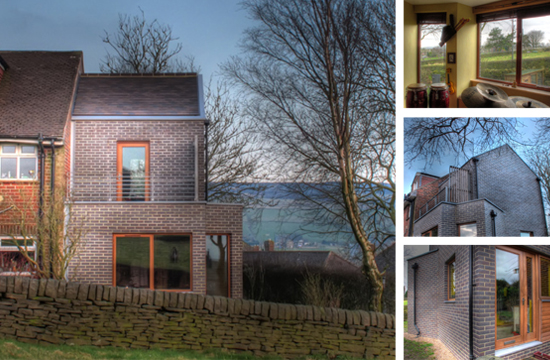 an extension providing a new porch, music room and master bedroom above with west facing balcony.
the building uses a timber framed breathing wall construction and is highly insulated both thermally and acoustically with sheep's wool.
the building facades are treated in a contemporary manner with minimally detailed recessed aluminium gutters, sills and copings. the brick and ceramic roof tiles are selected to complement those of the existing building whilst being clearly different from the existing.
an oriel window breaks out from the main facade line to take in views over the fields and valley beyond.