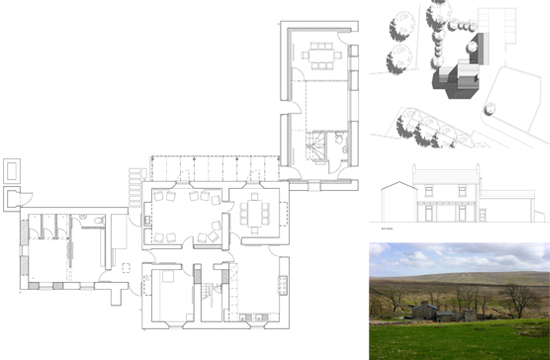 currently, red rose pot hole club centre their activities around bull pot farm, using the house as a hostel and one of the outbuildings as an equipment store.
the first stage of refurbishment of the farm house has been undertaken, replacing existing windows with sympathetically designed new double glazed units, fitting a new heating system, upgrading fire safety systems and completely upgrading the ground floor wash room.
a scheme was drawn up to reconfigure and refurbish the farm house to provide better accommodation for the hostel, and rebuild one of the existing barns to provide a training and social room for the club.
the second phase of work is awaiting grant funding.