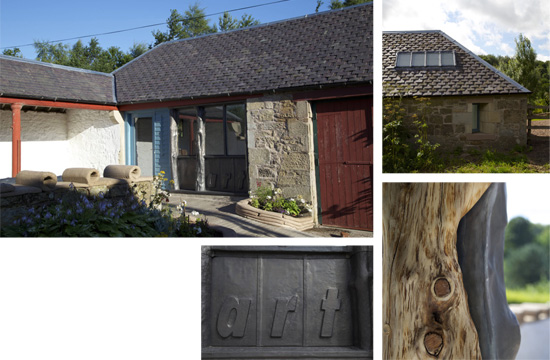 a small private gallery within a traditional farmsteading in the scottish borders, owned by a quilt maker and a sculptor.
the building is a collaboration between ourselves and the client. we set out the principle design parameters allowing space for sculptural elements to be introduced.
a new roof light has been introduced into the north facade to provide an evenness of light throughout the room.
a new window with splayed reveals provides the room with a presence on the street, and allows controlled views into the gallery and the garden beyond.
the glazed screen and door on the garden facade allows the space to open into the garden to the south where more sculptural work is located